Waterfront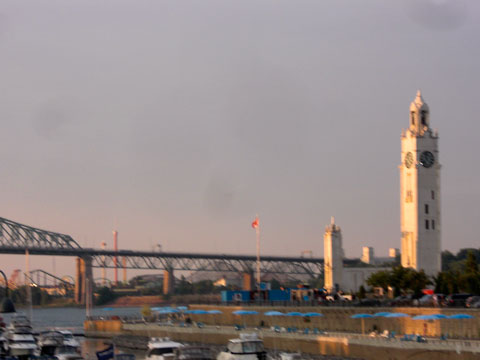 We spent a lot of time on the waterfront, from its landmark clock tower to the old grain elevators that have been converted into a public art project.
---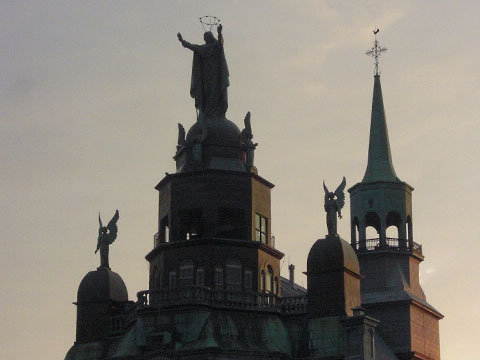 At dusk the steeples and guardian angels of the Notre-Dame-de-Bon-Secours Chapel, AKA "The Sailors' Church" were particularly impressive.
Inside the chapel there were "No Photographs" signs that kept me from taking pictures of the model ships hanging from the ceiling. Click to see them in this picture from Wikipedia Commons.
---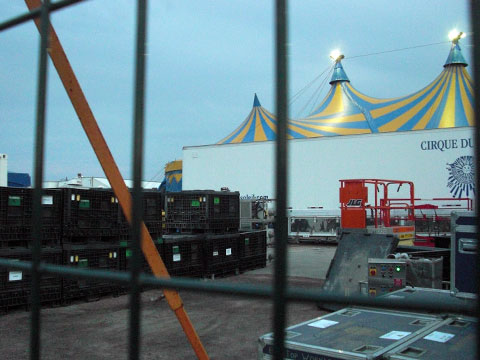 The Cirque Du Soleil staged its final performance in Montreal today. We didn't see the show but were impressed by the sheer magnitude of the behind-the-scenes operation we saw through the fence.
It takes a small army of workers and many, many semi-trailer loads of material to make this happen.
---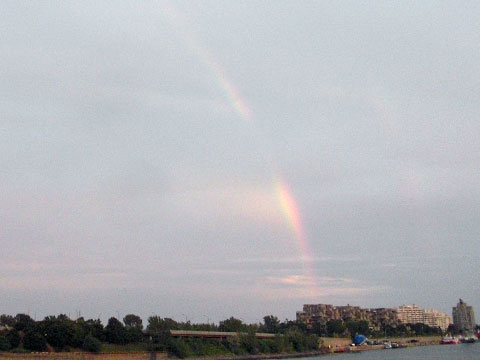 After a short rain shower we happened upon this beautiful rainbow arcing over another remnant of Expo '67.
At the end of the rainbow you can see the stacked boxes of Habitat '67, designed by architect Moshe Safdie.
I remember visiting Montreal in '67 and being tremendously impressed by this experiment in prefabricated housing.
I wish we'd have been able to visit it to see how the ideas that seemed so brilliant have weathered 45 years of use.
Top of page |