Too careful?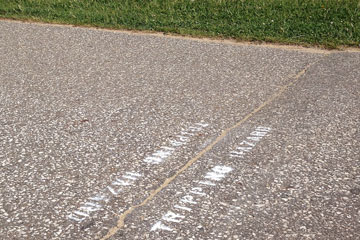 If you've ever thought that in the U.S. we have gone a bit overboard with warning labels, here's proof.
Stenciled on both sides of a crack in the asphalt pathway at Edgewater Park is "TRIPPING HAZARD".
To truly appreciate the degree of paranoia this demonstrates, note that this is just a crack, with no height difference between one side and the other.
I'm sure some lawyer somewhere thinks this warning is important, but I think it's just dumb.
Top of page |