NOVEMBER 11, 2009
Awesome Autumn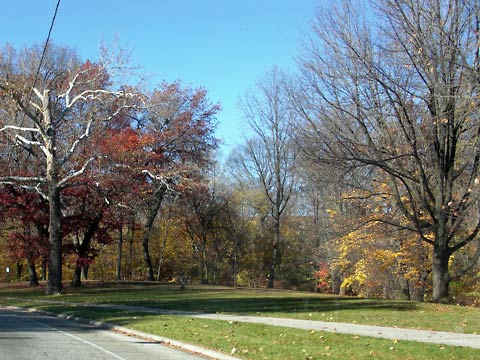 It was a fantastic Autumn day with the last of the leaves still painting a few trees red and yellow. Still, their numbers grow smaller and smaller as they blow against the windshield. A day to enjoy, knowing that there won't be many more like this.
Also Veterans Day. While driving I heard on NPR about a book called The Good Soldiers
that I now want to read. Talks about men in a unit in Iraq during "the surge."
Top | |