OCTOBER 12, 2009
Audio online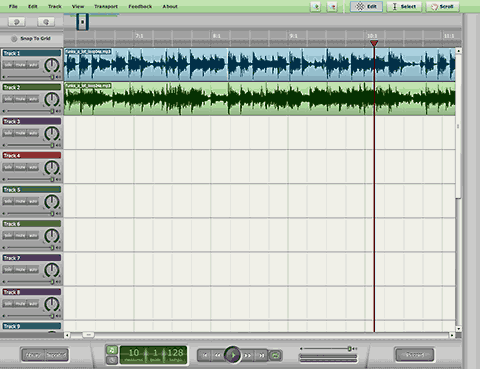 If you want or need to edit sound and you're on a budget, there's a promising new option: Myna.
This free web-based editor from Aviary.com is the latest in a suite of online tools that are roughly similar to Adobe Creative Suite on a much simplified but still useful scale. And the price is a whole lot lower. As in free for the basic versions.
I haven't had much time to test Myna yet, but the ability to work with ten tracks of audio and do standard edits and effects including fades, pans, reverb, pitch shift and more make it seem like a promising alternative for the budget-conscious.
Also, the idea that you can work on your files from any computer with a high-speed internet connection is intriguing. You can download your finished files to your desktop or upload them to the Aviary website for storage.
Myna also gives Audacity, the free open-source audio editor, a run for its money. I've used Audacity and like the fact that it's totally cross-platform and has a good selection of capabilities and effects. I dislike its frequent crashes and ugly user interface. Myna, on the other hand, has a sleek and easy-to-use interface. Not sure yet which I'll recommend to Interactive Media students.
Top | |