NOVEMBER 6, 2009
Shepard Fairey at the Warhol Museum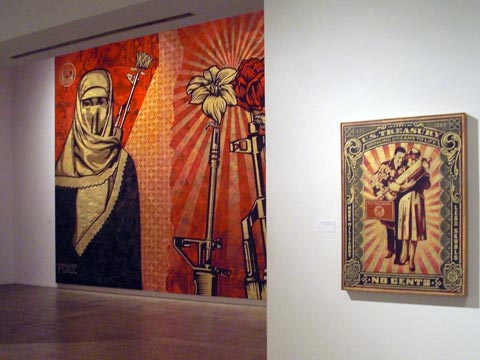 The perfect match of artist and venue.
Cleveland folks (and the rest of you nearby), this is definitely worth a road trip to Pittsburgh.
Seeing this huge collection of Fairey's work it's not unreasonable to think of him as heir to Warhol's pop culture mastery.
For other views, read about the controversy surrounding Fairey's Obama/Hope poster.
Top | |