OCTOBER 5, 2009
Say it ain't so!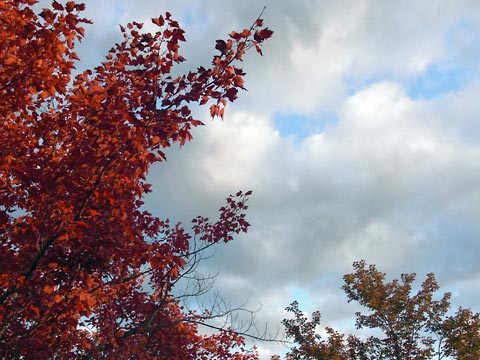 When my daughter, who lives in New Hampshire, told me yesterday about the leaves turning autumn colors, I felt lucky that we're not that far along in Ohio.
But today as I walked to my car after work I noticed this tree, glowing bright red in the late afternoon sun.
Autumn is definitely coming to Parma, about ten miles south of the lake shore. Further north, on West 32nd Street, the warmth of Lake Erie is still keeping the frost away. Most trees are green, but I fear not for long.
For as beautiful as autumn is, I'm not looking forward to the winter that follows. It doesn't seem that long ago that I was welcoming the sight of bare gray branches turning green. Now we're close to coming full circle.
Top | |