AUGUST 25, 2009
Q & A
What is your best trait as a designer/design student?
These are all good— persistent, detail-oriented, etc.—but somehow "cunning" tickles me.
---
How can we create an environment where we learn and enjoy it?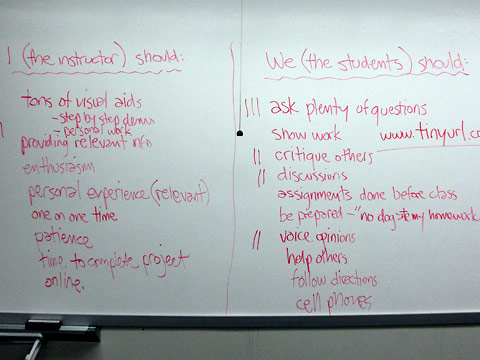 I was encouraged by what they put on their side, and pleasantly surprised by the thoughtful suggestions on my side.
---
How can we create a fun environment when we're trying to generate ideas?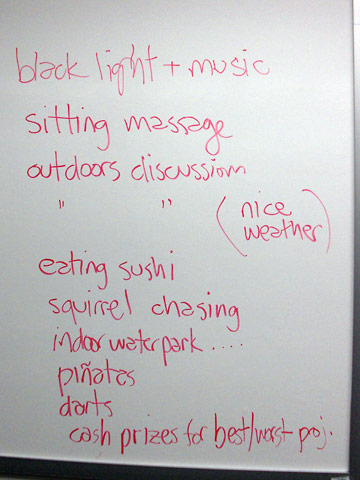 I told them to have fun with this one, but we actually may be able to do a few of these. I definitely want a piñata, and we'll go outside while the weather is still warm and sunny. Sushi I may need to take a pass on.
Top | |