AUGUST 26, 2009
PDF to Word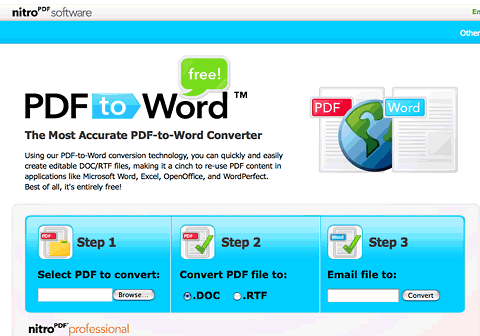 How great is this? A free online utility that converts a PDF (Portable Document Format) file to a Microsoft Word file.
The beauty of a PDF is that it can be opened on virtually any computer using Adobe's free Adobe Reader software.
The ugly part is that often you can't edit—even simply copy—the text (newer versions of Reader allow you to at least copy the text).
Since I've faced this frustration numerous times thought I'd give PDFtoWord a try. I went to the website and uploaded a three-page syllabus for one of my classes. It took about ten seconds for the 416k file to upload.
About 4 minutes later I got an email that had attached my document as a Microsoft Word file. Pretty quick, now how about accuracy? When I opened the document I was amazed to see that the multiple column layout was nearly intact.
Take a look—the original is on the left: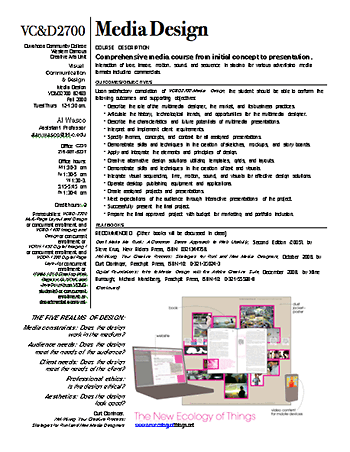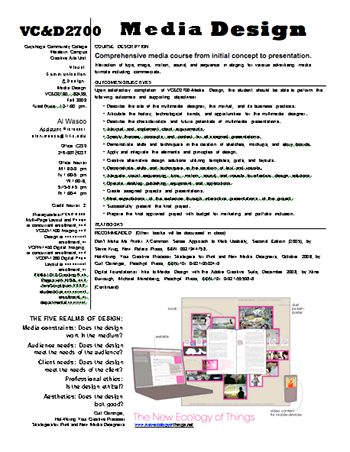 The fonts didn't match exactly, and in spots the size and/or spacing was a little funky. A quick visit to the Style > Clear Formatting menu put everything in Times Roman and then I could set it to whatever size and font I wanted.
On the other hand, I ran spell-check and there were no errors except for one I'd missed earlier on the original PDF. So whatever magic they're using to convert the file seems to have no effect on the content itself. Sure, there are a few hiccups in the appearance, but this seems like a very acceptable tradeoff. And did I mention that it's free?
The creators, NitroPDF, also have free online tools to convert PDF to Excel, and to edit PDFs. If you're wondering how they pay the bills, it's by selling sophisticated "Professional" versions of these tools.
Top | |