AUGUST 12, 2009
My lake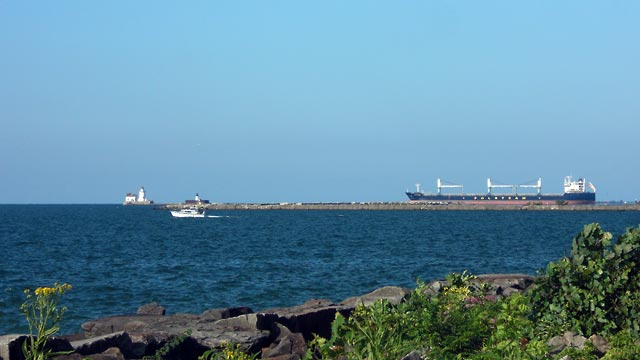 Lake Erie was deep blue-green against a picture-perfect sky. A freighter and a pleasure boat headed out of Cleveland harbor toward the open water. Edgewater Park had its usual assortment of walkers, joggers, kite-flyers, kids on the beach and funky cars in the lot. What more could I ask for? I was home again, trying to work off with a five mile run a few of the pounds I gained eating lots of good food and exercising very little in New Hampshire.
I know it's not really my lake, but it felt that way.
My garden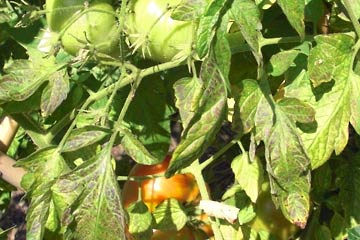 The tomatoes and peppers continue to grow, both are showing signs of ripening. One of the beefsteak tomatoes looks just a few days away from sandwich material. I can hardly wait.
The two zucchini plants are as lush as ever, but strangely, one has given us a dozen zucchinis, the other only one. They're planted about three feet apart, so I'm not sure why the difference.
Since they both get a similar amount of sun, my best guess is that I used a different mix of soil/peat moss/compost when I dug the holes to plant them. Rather than turning over the entire garden area and trying to improve all the soil, I went hole by hole, plant by plant.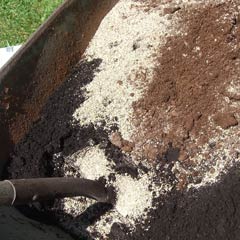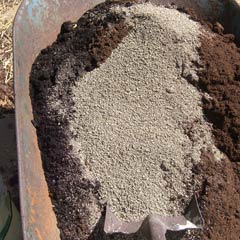 If I were organized I'd have used the exact same mixture every time, but instead I tried different combinations with each wheelbarrow load, as you see in these pictures.
And again—if I were organized—I'd have written it all down. Now it seems kind of dumb to have no way to compare. Maybe next year.
Top | |