Great vacation day
For some reason the voice recognition has stopped working, so i'm back to typing. And it's 11:30 pm and the sky is filled with brilliant white stars, so this is going to be very short.
Shortly after sunrise it looked like this: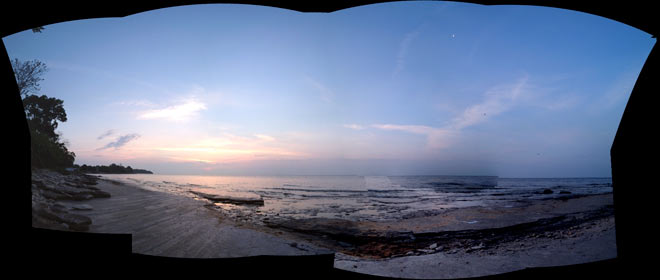 Later in the day: sitting, reading, eating, biking, napping, more reading, hot tub, reading, eating... you get the picture. Great vacation day. Got in about a 5 mile run late in the day.
Outside the wind has stayed fairly brisk, making it chilly, even. I'm taking a glass of brandy and heading down to the shore where I can hear the waves like surf tonight.
Top of page |