Family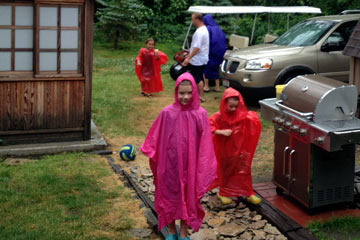 Today turned out to be our only day all together as Danny and his crew needed to be back on Monday morning for various activities.
I rented a pricey 6-person golf cart thinking we could tool around the island with the whole raft of cousins, but a rainstorm cut into our activities. There was one intrepid crew who drove around the island in the rain and to my surprise returned with smiles on their faces.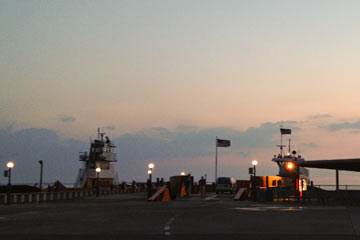 Otherwise, no beach, and no mini-golf until late in the day. The North Royalton Wascos left on the 9:30 pm ferry.
I'm hoping that next year we can get everyone to commit to two or three full days together.
Top of page |