It's so much more fun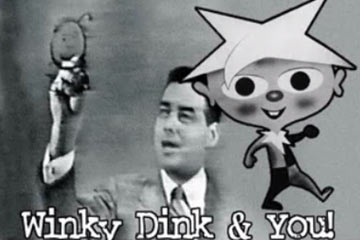 ...if you have a Winky Dink Kit!
I was such a deprived child growing up in the '50s. My parents wouldn't buy me the damn Magic Crayons to draw on the damn Magic Window that I desperately wanted to stick onto the screen of the family TV.
I really, really wanted to draw ladders to help Winky Dink escape from trouble. I tried to improvise with a piece of Saran Wrap and a grease pencil, but it wasn't a very satisfying experience.
Maybe my frustration as a kid, being kept from enjoying the first interactive TV show, led me to my later interest in interactive media. Don't laugh, stranger things have happened.
Too young to know about Winky Dink? Here's a full episode: Winky Dink and You with Jack Barry
Fast-forward to 2011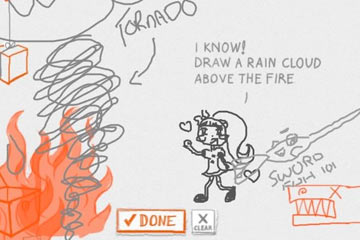 No need for Magic Crayons anymore. The Magic Window is this thing we call the Internet.
Draw your own adventure at Draw A Stickman.com. I love it.
Top of page |