SPAM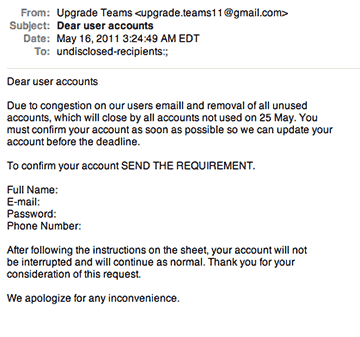 Used to be that spammers made an effort. Their bogus emails usually included a recognizable logo, like Chase Bank, and the email address sounded official, like "account-security@chase.com."
This email I got a couple of days ago features the usual goofy grammar that marks a non-native English speaker, but even with proper grammar their approach is laughably lame.
I'm have to say that if you're so clueless that you'd respond by sending your name, email, password, and phone number, you really shouldn't be allowed to use a computer!
Top of page |