Don't wait too long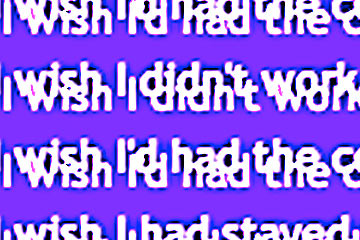 Despite the warm & fuzzy nature of this article—from a website called Inspiration and Chai, for cryin' out loud—I'm going to recommend it.
The author was a care-giver for dying people and collected this list of regrets they expressed during the last weeks of their lives. None of these are new, we've heard them all before. Of course in the hustle and bustle of daily life we forget. Until it's too late.
Let's all try to avoid making the same mistake, shall we?
---
I wish I'd had the courage to live a life true to myself, not the life others expected of me.
I wish I didn't work so hard.
I wish I'd had the courage to express my feelings.

I wish I had stayed in touch with my friends.
I wish that I had let myself be happier.
The author's comments on each item are worth reading. She ends with:
Life is a choice. It is YOUR life. Choose consciously, choose wisely, choose honestly.
Choose happiness.
Seems like good advice to me.
Read full article, Regrets of the Dying by Bronnie Ware.
Top of page |