Success looks like this
The final project in this semester's Visual Communication Foundation class required each student to write about what he/she considered success in life. After working the get the words right, they had to create a way of communicating them visually. Here are some of the best solutions.
---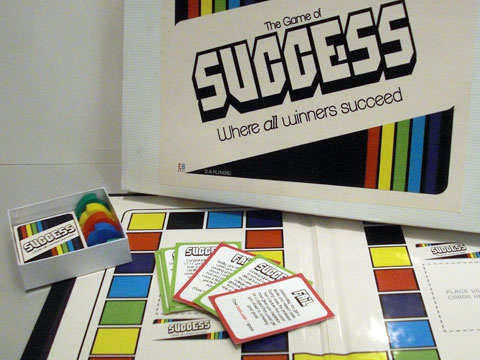 Voted "Most Memorable" by the class, Emily's board game lets you play by her rules:
If you try, whether you "succeed" or "fail" in conventional terms, you're a winner.
Well thought-out, nicely designed, you can actually play this board game that does nearly everything right.
A success on all levels.
---
Matt is a runner, and his shoebox shows a runner, a path, and movement toward a goal.
In reality his goal is to run in a half marathon this Spring, and when he does, the medal he gets will take a place of honor at the finish line inside the box.
A good combination of concept and reality.
---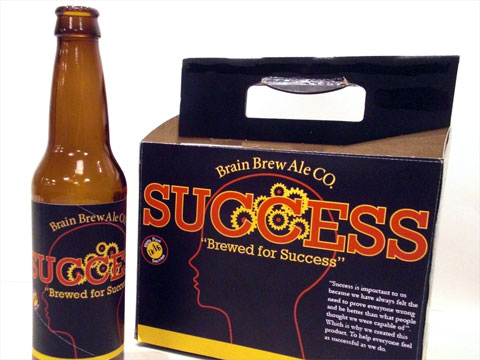 I'm not going to make any assumptions about Dave's choice of beverages, but this sure seems appropriate for a college-age target audience.
The color and typography show energy, and the gears spinning reflect the thought that went into this project.
---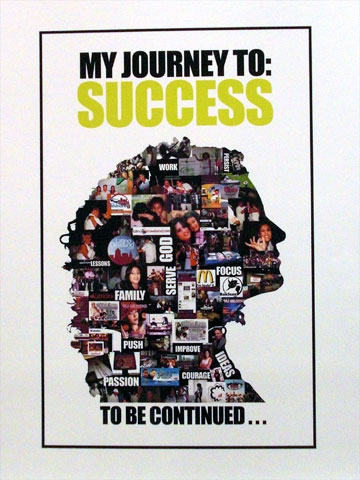 Surrounded by clever 3D objects like the ones above, a 2D poster can seem less interesting unless it's really well done.
Myra's visualization of her life to this point captures her priorities, her triumphs and what's most important to her.
The silhouette clearly shows both the optimism and curly hair we've come to recognize throughout the semester.
I expect that her journey to success will, in fact, continue.
---
To round out various ways to communicate one's view of success, Dan's video combines historical events, movie clips, and his own interviews.
Obviously a labor of love, Dan's own determination and effort come through as clearly as anything anyone else has to say.
Top of page |