Not digital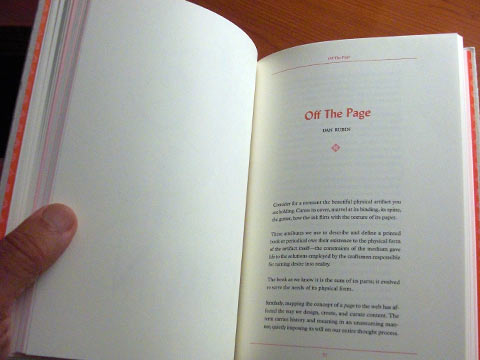 It seems oddly appropriate (to me) that a book about web design has a cover printed with traditional letterpress technology and a design that reflects the era when print was king.
When I was in graduate school studying Interactive Media I spent about half my time in the computer lab and half in Kent State's wonderful Type High letterpress print shop.
The mix of digital and physical seemed the perfect way to stay in balance.
The people behind The Manual, Andy McMillan and friends, seem to share this view. I discovered their project via Kickstarter.com, the website that calls itself "a new way to fund & follow creativity." Kickstarter is great, but that's a conversation for another day.
Craft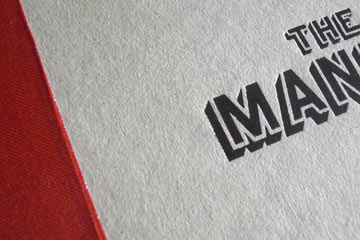 The Manual, one project I contributed to, is a physical book—old-fashioned, dead-tree media. When I took it to work, people noticed its chipboard cover with red binding and black letterpress-printed text. The typical comment was "It's beautiful."
Yet its a book about web design, rarely thought of in terms of craft. Perhaps it's time for that to change. Simon Collison's article Maturity and the Weight of Learning challenges us:
So the question is: do I want to simply make a living and move from project to project building websites and getting things done, or do I want to imbue my every process with the skill, integrity, and value of a true craftsman?

Think of the meticulous and careful pushing of individual pixels, or the process of hand-coding...

—The Manual, pg. 5
A topic that came up unexpectedly when I did my sabbatical year visiting design schools from Dayton to Portland was "What is digital craft? How do we recognize it?" Sadly, most instructors responded to this question with "That's a good question...I never thought about it."
I applaud Collison for starting this discussion and hope to continue it here and elsewhere. If you have thought on craft in the age of the Internet, please comment below.
Top of page |