Summer's end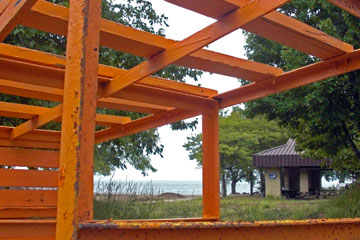 No getting around it. When the lifeguard chairs are pulled off the beach at Edgewater Park, summer is officially over.
Next the leaves on the trees will begin turning gold and red. Over the next month they'll fall into colorful blankets on the grass, and then...
Well, let's not talk about that yet.
Top of page |