Election Day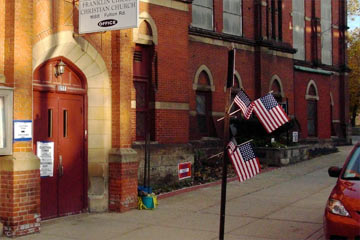 For all of its flaws (which are many) our democratic form of government is still a good idea.
This election day in Ohio we had the opportunity to vote on a law passed by by a conservative Republican legislature that would have crippled the ability of public employees' unions to negotiate on anything substantial.
At 8 a.m., on my way to work, I stopped at Franklin Circle Church to vote. This election brought out 46% of the voters, the highest total for an off-year election since 1991.
Voting no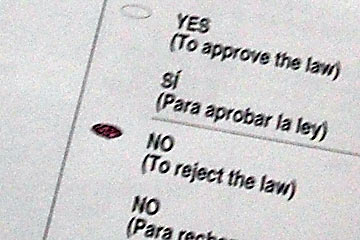 Issue 2 became a rallying point for unions across the state as well as anyone opposed to the extreme power grab being attempted by Ohio governor John Kasich and his Tea Party/Republican/conservative allies. If they had been more reasonable in writing the law it might not have been soundly trounced by voters.
But they weren't, and it was, and finally we got a bit of good news in Ohio.
Top of page |