To Neptune and back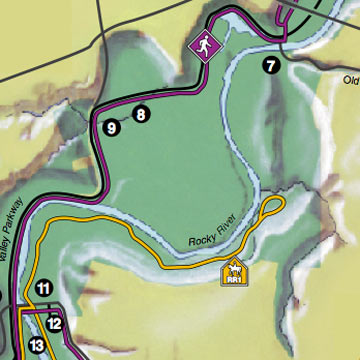 During an extended visit with one of our latest grandkids at Fairview Hospital I took advantage of its location to go for a late-afternoon run in the Metropark's Rocky River Reservation.
After a mile or two I reached the Solar System Walk, a series of markers arranged to show the distances between the sun and planets in our solar system.
My 25-minute run got me nearly to the edge of the solar system, just past Neptune. I turned around before I could find out whether Pluto's sign had been unceremoniously ripped out of the ground after it was demoted to "dwarf planet."
Top of page |