Sculpture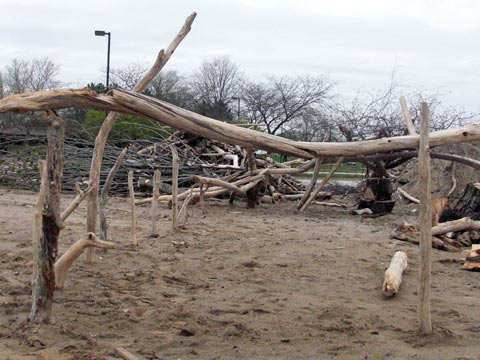 A couple of days ago they were simply huge piles of driftwood stacked near the Edgewater parking lot, the result of a beach clean-up.
Today some of the piles had been transformed into sculpture, a ceremonial walk across the sand.
Here is the view looking north, and below looking south, taken from the other end.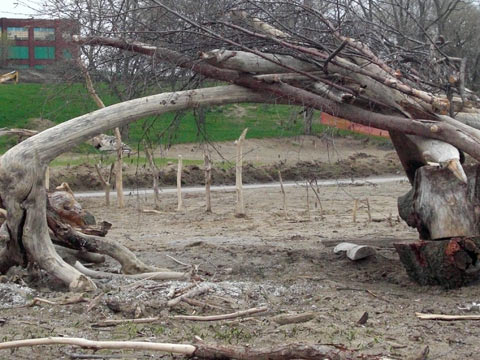 Things like this appear from time to time, gifts to the rest of us from their anonymous makers.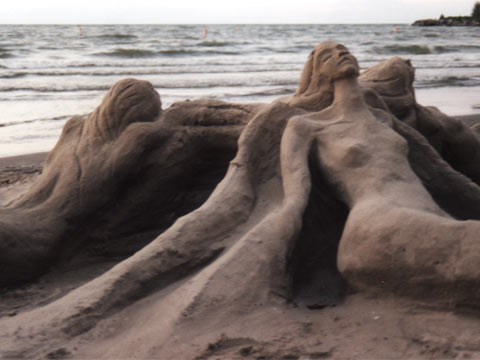 As interesting as these wood constructions are, they can't hold a candle to the sand sculptures that artist Scott Radke created on the beach years ago.
Life-sized mermaids would appear on the sand one day only to be washed away the next.
I remember thinking what a magical moment this created for the rest of us walking along the sand unsuspecting, then discovering the mermaids.
Top of page |