Cows and pictures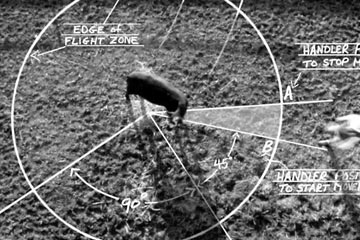 Temple Grandin, Ph.D., has designed innovative animal-handling facilities around the world because of, not in spite of, her autism.
Time magazine named her one of the 100 Most Influential People in the World in 2010.
She is Professor of Animal Science at Colorado State University, has written six books, and speaks frequently at autism conferences.
The diagnosis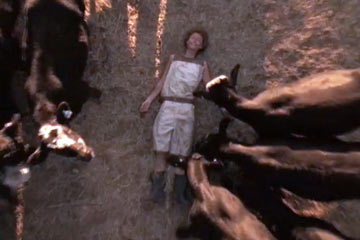 All of this from a person who at age four could not speak. Doctors told her mother that Temple should be institutionalized for the rest of her life. There was no cure.
Fortunately Temple's mother didn't accept these as facts, and proceeded to help her daughter break out of the isolation caused by her autism.
Temple found peace with animals, especially cows, and used this connection to find her own voice, literally and figuratively.
She credits her ability to design animal-handling equipment to the fact that her autism lets her see things like a cow.
The movie
This is a wonderful story, told in an HBO movie that we watched last night thanks to Netflix.
Yes, it's one of those feel-good films about someone overcoming obstacles, but it's much more. Animated segments to try to show what's going on in Temple's head as she sees in pictures and makes connections. Of course I don't know how accurate this representation is, but it helped me grasp how someone might experience the world differently. Having had students with autism, I recognized behaviors that I now can interpret a little better.
The acting is strong throughout, and the story has many of the "coming of age" twists and turns that we all can relate to. It's not a documentary that you should see because it's good for you. It's a movie that you'll enjoy while you learn about another person's world.
HBO Temple Grandin movie website.
Temple Grandin autism website.
Top of page |