Edging away from Flash
Big news for web geeks like me is Adobe's announcement of its new software tool, Edge, that lets web designers and developers create Flash-like animations using HTML5, Javascript and CSS3. You can get a free "preview" download for Mac or Windows at the Adobe Labs website.
If you're not familiar with Flash, it's a sophisticated piece of software that creates all sorts of animated and interactive effects that you see on many websites.
Flash is a proprietary product, meaning that it's owned and controlled by Adobe Products. You have to buy the software to create Flash websites, and you'll only see the effects if you have the Flash Player (free to download) installed on your web browser.
By contrast, most web technology, including the coding languages behind it (HTML, CSS and Javascript) are open standards, meaning they are free for anyone to use. Virtually all browsers can understand and show anything created using these languages without having to install a separate plug-in.
Ever since Steve Jobs of Apple, Inc. announced In January 2010 that the iPhone and iPad would not play Flash content there's been a debate over the future of Flash. We had our own version at the Web Work Web Wisdom conversation with Eric Meyer on January 29th of that year (video above).
So, it seems that now even Adobe is hedging its bets by creating a visual authoring environment for creating HTML5 + CSS3 + Javascript, exactly what Eric pointed out was missing in his talk.
Quick look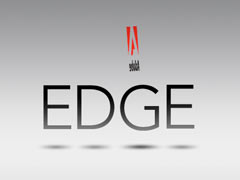 OK, so at this point you've either fallen asleep or are anxious to see what all the fuss is about.
Take a look at this basic type animation created using Edge that includes some sophisticated 3D, shadow and easing effects.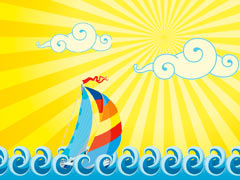 Here's another fun animation that includes many of the typical motion effects you'd have done with Flash in the past.
So at first glance it looks like Edge can handle basic animation tasks pretty well. As for more complex interaction, a Flash strong point, only time will tell. I suspect that things are going to move along pretty quickly because of all the interest in HTML5, especially because it's widely used on mobile devices like smartphones and tablets.
Learning curve
I can tell you from experience that learning to work with Flash is no walk in the park. Even though I have a fair amount of experience with similar software I've never been comfortable with the Flash interface and programming approach.
Will Edge (being developed by the same company) be any better?
Still too early to tell, but at least visually they seem to have cleaned things up a bit, as you can see in this screen shot.
I'll let you know more about learning to use Edge when I've had a chance to play around with it. For now, I encourage you to go to the Adobe Labs site, download your own copy, and let me know what you think.
Update
Added 8/8/11: My first animation using Edge, image panning combined with type motion.
Top of page |