Almost summer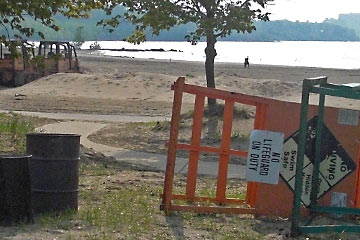 Even though the calendar says that the start of Summer is nearly a month away, there's a different message in this picture taken at Edgewater Park this afternoon.
The lifeguard chairs are out of storage. Three bulldozers parked on the edge of the beach have been busy removing a winter's worth of driftwood and debris that washed ashore.
Tomorrow or the next day the beach cleaner will make its way back and forth, raking and sifting the sand until it's nearly pristine.
The occasion for this flurry of activity? Memorial Day weekend, the unofficial start of Summer here on the North Coast. After a very wet May (nearly 6" of rain already, double the average for the entire month) we're hoping for a few sunny days. Soon.
Top of page |