Art & more
Just before we're set to leave for Kelleys Island (tomorrow), festivals have broken out all over town. Parade The Circle was happening on the East Side, and close to home, Weapons of Mass Creation added to all the other things going on all around the Gordon Square Art District, just twenty blocks from here.
Below is a look at some of the artwork on display as part of WMC. Interesting much of this new "cutting edge" work has a nostalgic letterpress, hand-rendered look.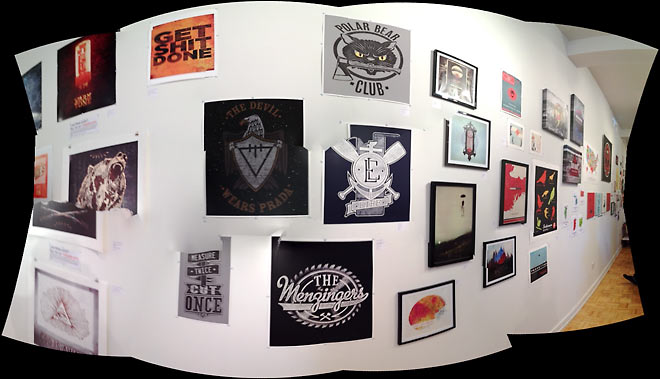 Waffles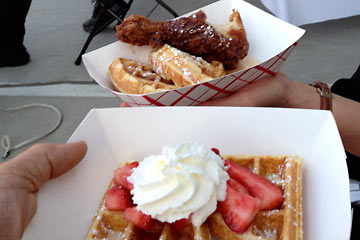 Part of the "& more" of course is always food, in this case waffles. I made it my goal for the day to sample sweet treats from the LA-based "Pop A Waffle" food truck in town as part of the reality TV series.
Joanne got waffles & fried chicken and I went for the more traditional strawberries and whipped cream.
The verdict? Not bad, but nothing out of the ordinary. The waffles weren't any more tasty, fluffy or crisp than those I make at home, so I'm slightly confused as to why this food truck is so popular.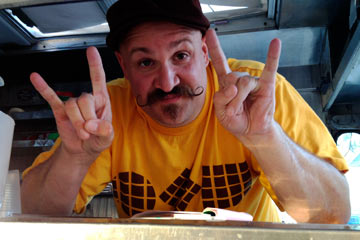 Except maybe it's the proprietor, who's all smiles and energy. He talks a great line, making his waffles sound better than they are. Still, I wish him well.
Having had fabulous Belgian waffles in Brussels (Belgium) my standards may be unreasonably high for a guy in a truck.
Top of page |