Sunrise to sunset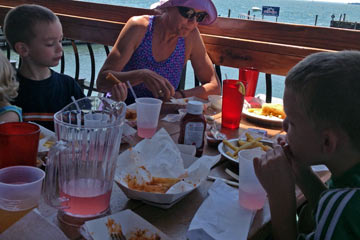 Though the day was supposed to be clear, sunrise was muted behind a low layer of clouds. The lake was calmer than the past few days, with the wind coming from the south.
The day unfolded in good vacation fashion, with the usual allotment of eating, drinking, bike-riding, and a lunchtime bar food pig-out at the Casino. To be sure that last year wasn't a fluke I ordered a perch sandwich and again enjoyed it. What means this?
Then back to the house, naps, lake, eventually supper and a trip to West Bay to watch the sunset. Followed by ice cream. A person could get spoiled with a life like this.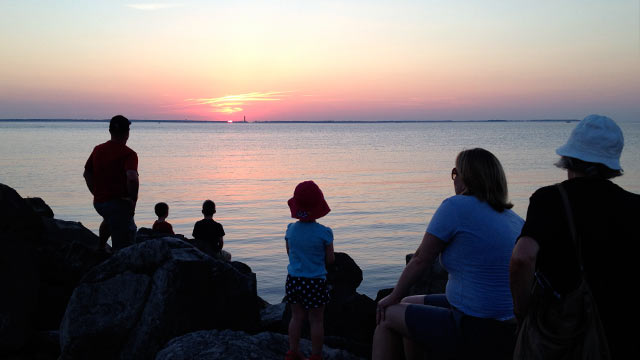 Top of page |