Required reading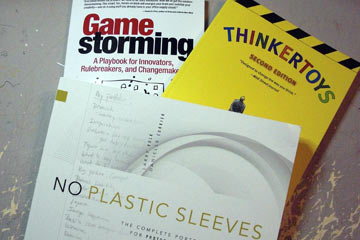 Here's what's on my agenda for winter break: getting ready for next semester's Portfolio Preparation class.
No Plastic Sleeves is a recent addition to the collection of books on how to put together a portfolio. Looks better than many.
The other two books I hope will give me ideas on how to get a class of nearly 20 students, many of whom don't know each other, working together.
A big focus of each year's class is a show of the students' work in early May. We invite hundreds of designers, photographers, etc. but have to bust our butts to get more than about 10% to attend. The better the class works together the better our chances of success will be. Hence the books.
Top of page |