Icy, windy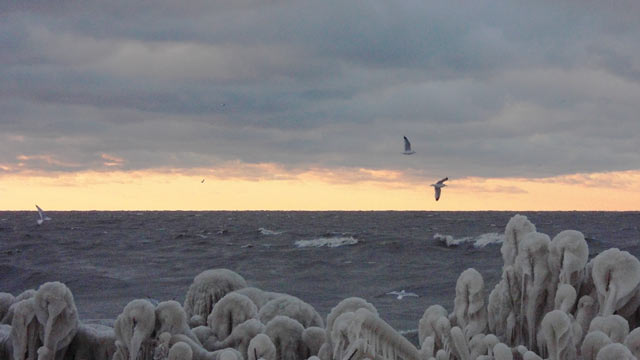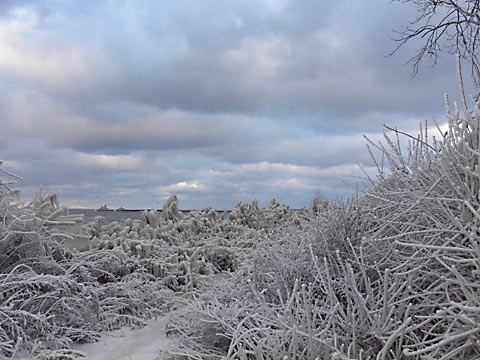 It was brutally cold at Edgewater Park this afternoon. With a 19 degree temperature and 25-30 mph winds, one walk around the loop was all I could stand.
The same wind and cold that drove me back into the warmth of my car had sculpted the bushes along the shore into a fantasy landscape.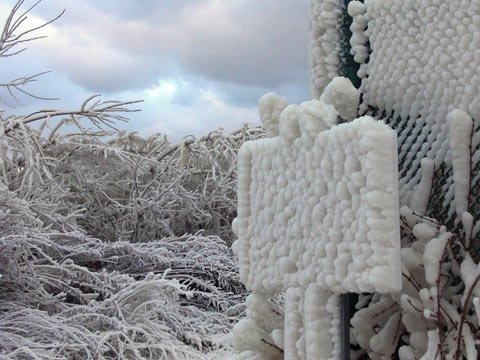 Even the signs and the chain-link fence had become far more interesting than usual.
More
See the wind and water in action in this Plain Dealer video.
Top of page |