Mini-Review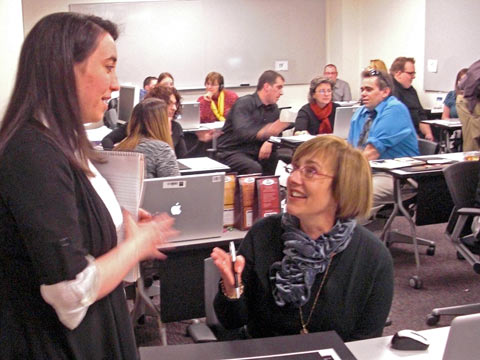 One rite-of-passage for the Portfolio Preparation class is what we call the Mini-Portfolio Review.
Students show up, dressed appropriately, with in-progress versions of their portfolios.
I invite instructors from the college as well as outside professionals to give students feedback on their progress.
Here, student Brittany Church talks about her work with Visual Communication & Design Program Manager Maria Ecks in a room buzzing with conversation. Always a fun and useful event.
Top of page |