Leaving CLE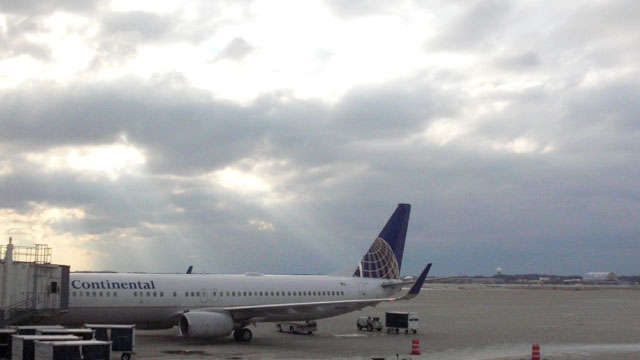 I was heading to board a flight to Los Angeles when the sun broke though the clouds. A good start, although I hoped that I wasn't leaving better weather behind.
Since Continental merged with United, the minimal passenger perks—including the tiny bag of pretzels—have vanished. Likewise the free meal on a cross-country flight. Instead you get a selection from a menu that includes bargains like a 6 oz. can of almonds for a mere $4.75.
I opted for the Asian Noodle Salad with Chicken, a steal at $5.50. It wasn't bad.
Move your mouse over the image to look inside the box.
Top of page |