Eclectic Portland
Mmmm... donuts
Our friend Judy had a full day planned for us, starting with a trip to her favorite 24-hour donut shop, Voodoo Donut. We each picked a favorite. Mine was a fairly mundane cinnamon-dusted crueller from the bottom shelf.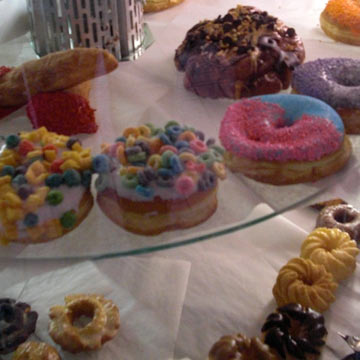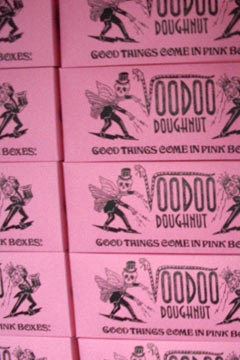 Things left behind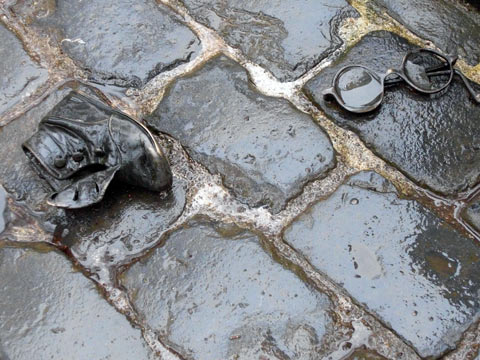 A sobering change of pace was a visit to the Oregon Holocaust Memorial in Washington Park.
Here you see bronze casts representing personal items left behind by Jewish families as they were forced onto trains taking them to concentration camps.
Sometimes simple reminders of our shared humanity say more than elaborate monuments.
Japanese Garden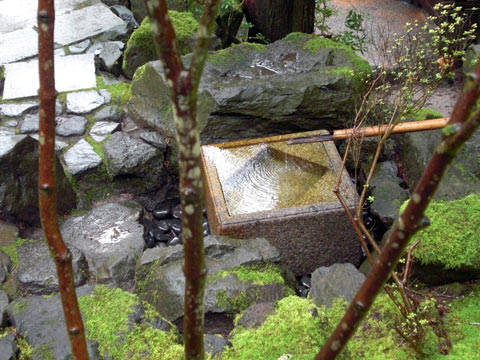 The damp weather made the Japanese Garden especially look especially lush and lovely.
See and hear a similar scene from my 2008 visit.
[ video ]
Books, books, books
It's been a long time since I've been in a really good bookstore—Amazon.com has become my bookseller of choice.
Here's what I've missed: the huge and fabulous Powell's Books, an entire city block of books on four color-coded floors.
The Pearl room holds Art, Design, etc., so it's the only one I had time to visit (not everyone in our group shared my enthusiasm).
I was sorely tempted to buy an armful of books, but my small and already jam-packed carry-on suitcase made that seem unwise.
Dance, dance, dance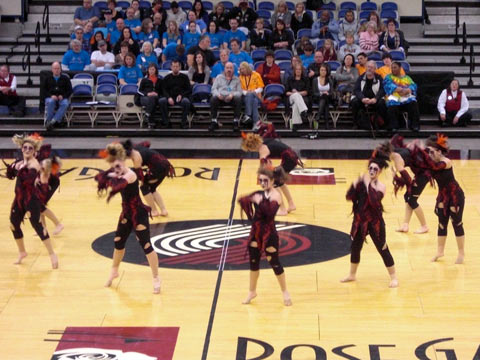 Truly one of the most unusual sporting (?) events I've ever been to was the State Finals for high school dance teams. It was quite a show of energy and style.
We may have been the only people in the arena who were not friends, relatives or coaches of the kids competing.
I thought most of the teams had costumes and choreography what were either generic and predictable, or just plain goofy.
There was, however, a small contingent of "Goth" teams like the one you see here. I cheered for them.
Top of page |