"Here Be Dragons"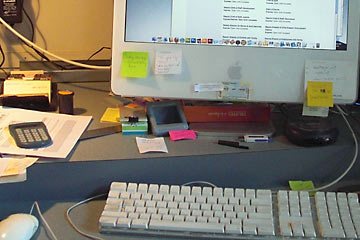 If you've ever updated the system software on your computer you know why I'm worried. The software should come labeled with a warning similar to the one above, found on old maps. The message: you don't know what you're getting into.
Today's task was to upgrade my iMac from OSX some-animal-or-other to OSX Snow Leopard. I'm not doing it for the spiffy new features it may bring, I'm doing it because many newer software applications won't run on the older system, notably Adobe Creative Suite 5.
Tomorrow's task, assuming all goes well today, is to upgrade the Adobe software. Again, I could easily live without the upgrade—CS3 works just fine—but since we're upgrading at Tri-C I need to stay abreast of things or I won't be able to give my students good advice.
So with about $600 added to my credit card bill and my fingers crossed, I'm sailing ahead into uncharted waters.
Top of page |