Just hold it?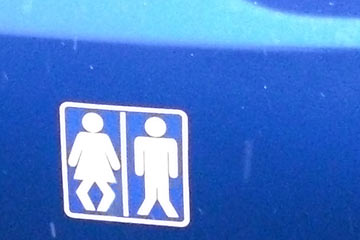 This bumper sticker has me scratching my head in confusion.
If you know, or think you know, what it means, please enlighten us all by clicking on

Comments below.
Oops
I forgot a similar but better version of this sign in an article I wrote way back in July 2009. Take a look: Restroom Signs Around the World.
Top of page |