Ready for Christmas?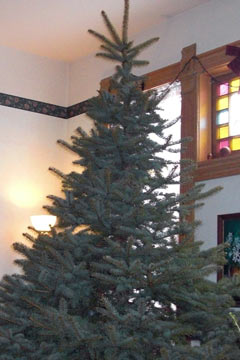 We bought our tree earlier than usual, but didn't bring it inside until yesterday. Not sure why, but we're running late with our Christmas preparations this year.
Today I got the bright idea for a gift to make for my son. Great, except it would have been a much better idea a week ago. Not sure if I'll get it finished by tomorrow when we exchange gifts. No problem: I'll have a prototype to show him.
And the outside decorations? Nothing yet. I knew a few weeks ago when we had a warm weekend that I should be out hanging Christmas lights, but did I? No, went for a hike instead.
Ah well, things will be fine one way or another.
Top of page |