Forget it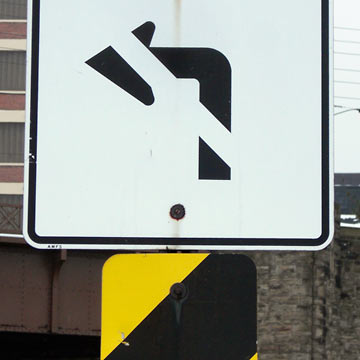 You can't get there from here.
Basically this is the message if you want to redeem your Continental/United OnePass miles in person or on the phone.
A couple of travel agents said they couldn't do this for us, but if we went to the airport we could make our reservations in person.
Unfortunately when we got there that's not what the Continental ticket agent told us. We could call the "OnePass desk" and do it. Which Joanne had tried to do from home and gave up on after waiting on hold interminably.
The agent seemed surprised (or faked it) and offered to place the call right from the ticket counter. We figured she had the secret insider's number to the desk.
She handed the phone over and we heard "There will be a fifteen-minute wait for the next agent." Preferring to eat dinner after a long day and a pointless trip to the airport, we opted to hang up and try again later from home.
A $3 parking charge (since we'd overstayed the 30-minute free limit) added insult to injury.
The Sequel: an hour or two spent poking around Continental.com eventually got us our reservations, but woe to anyone not computer-savvy. I had to google a couple of tricky questions, and had memorized the sequence of searching for the flight we wanted, I'd done it so often. Most people would have given up in frustration long before I reached the holy grail of confirmed reservations.
Since Continental just laid off hundreds more workers I suspect those unlucky enough to depend on a phone call will have even longer waits. So much for Customer Service.
Top of page |