Good news & bad news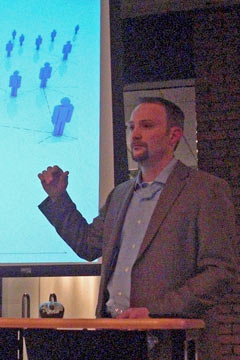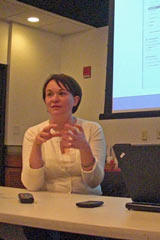 The good news about today's Web Work Web Wisdom discussion, Be the Needle, Not the Haystack was a pair of information-packed presentations by Linda Nawrocki and Stephen Pitts from Rosetta.
Linda shared her overall strategies and tips on how to build a website with SEO (Search Engine Optimization) in mind. She showed sample documents to help with the planning and development stages.
Stephen got very specific about how to evaluate and improve things at the Server level, the Site level, and finally the Page level. He discussed his favorite free (and a few paid) tools that make the job easier.
You can download a pdf of both presentations from the Web Work Web Wisdom Archive page.
The bad news? Only a handful of people attended our first-ever WWWW event at Tri-C Metro Campus.
Top of page |