Witty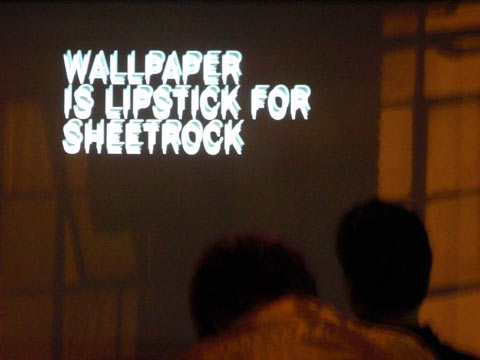 As he introduced his talk at tonight's AIGA meeting, designer Abbott Miller apologized for the "pretentious" announcements he'd make. Like this one.
He explained that these are things that every designer feels compelled to do as part of his/her presentation.
I'm OK with that. His were pretty darn witty.
In fact, as I look over my brief notes from his talk, they are the only things I wrote down.
"Typography is architecture for words."
"Museums are retirement communities for objects."
The work he showed—books, museum installations, architectural signage, logos, and of course wallpaper—was simple, intelligent, but quirky in a subtle way (if that makes sense to you). For a better idea of who Abbott Miller is, check out the links below.
Interview with Pentagram's J. Abbott Miller, Eye magazine(2001)
J. Abbott Miller, Wikipedia
Top of page |