Ordinary
Even when things look unappealing to the naked eye, a slight change in composition and exposure can take something ordinary and turn it in to something extraordinary.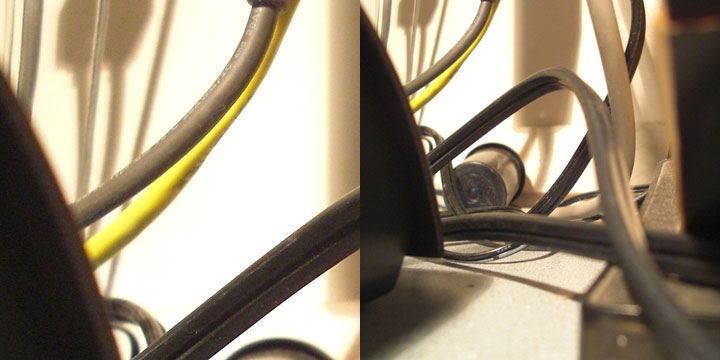 Photographer Jeff Hutchens calls this approach Ordinary = Extraordinary. Easier said than done. After reading it I picked up my camera and started shooting what was right in front of me.
The result may not be extraordinary, but it's at least interesting. (You can mouse over the image to see the bigger picture.)
Other tips from Hutchens that I used in this image:
Context is Overrated
You have a chance to create an image that is more captivating... when you leave contextual elements out.
Anywhere but eye level
It usually never hurts to change your point of view.
More of Hutchens' Tips & Tricks from the Kodak website. Grab your own camera, give it a try.