Around & about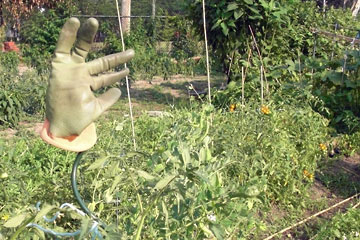 A minimalist scarecrow at the community garden on Franklin & 38th.
---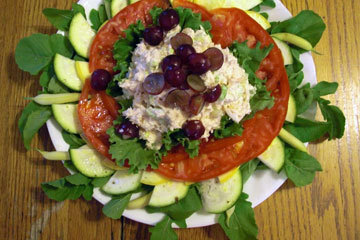 Speaking of gardens, one of the great things about vegetables is that you can easily make them look beautiful. This was yesterday's supper, tuna salad and greens.
---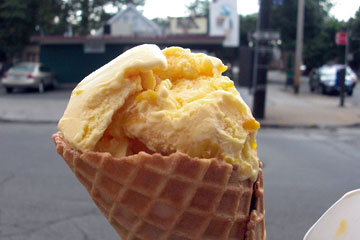 Great news! The Dari Delite at the corner of West 41st and Bridge now has real ice cream as well as soft serve. So we can still get a vanilla/chocolate twist as well as this yummy mango ice cream.
Maybe we should be worried about the name change to Ohio City Ice Cream Company, but so far I'm happy with the upgrade.
---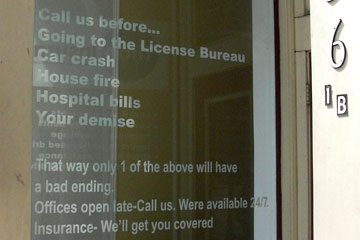 This must be a clever sales pitch on the window of an insurance agency on West 25th street but I've read it a dozen times and still am not sure what it's saying.
I guess that fact that they "were" available 24/7 means it didn't bring them many customers.
---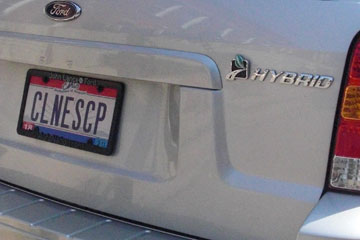 Say it loud and say it proud! I guess if you go to the trouble of buying a hybrid you've got to make sure everyone notices.
Of course who am I to talk? With its 34 mpg city and 31 highway mileage, the Ford Escape does a whole lot better than my PT Cruiser. I'm happy when I hit the 26 mpg mark on the highway, and 20-22 mpg is typical for city driving.
---
---
Vacation update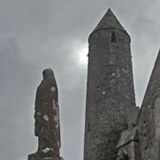 Just added:
Rock of Cashel; Food; Dingle; Elvis
— July 29, 2010