OCTOBER 12, 2010
And so it begins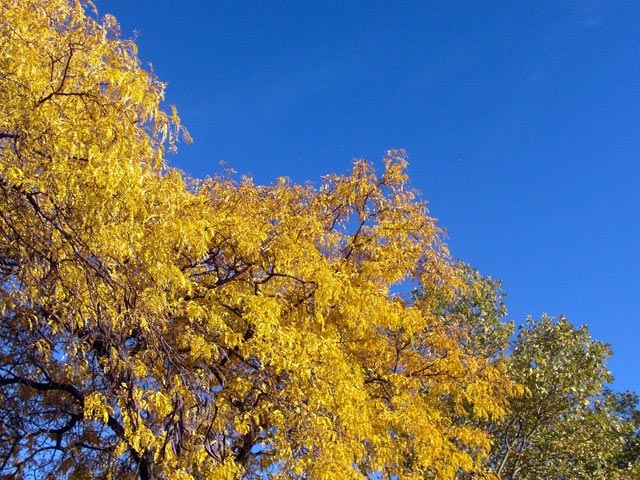 Against the breath-taking blue of the sky at Edgewater Park, these golden leaves stand out next to their dull green companions. Beautiful, but this truly marks the beginning of the end. In a few days the ground below will be littered with yellow. With temperatures predicted in the 30s and 40s for tonight, soon all the trees will follow this path from green, to glorious,...to bare branches.
This is a wonderful time of the year in the Midwest, but it's hard to escape the cold gray winter that's looming just over the horizon.
Less than two weeks ago all of these trees were still green. Change is in the air.