OCTOBER 9, 2010
Along the canal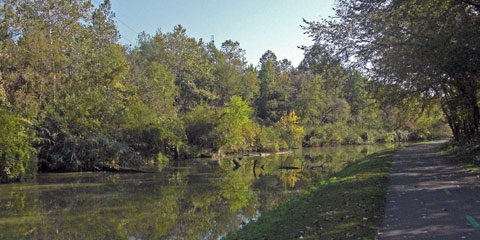 It was one of those gorgeous Fall days that makes September and October wonderful months in Cleveland.
I threw cheese, bread and some fruit into a bag and Joanne and I headed for the Ohio & Erie Canal Reservation of the Metroparks, just off Harvard Road at East 49th.
The park was teeming with families who were there for an Outdoor Odyssey, learning about conservation, composting, fishing and golf. Just around the bend in the photo were dozens of kids and adults trying to catch some of the rainbow trout, bluegill and catfish found in the canal. As you can see, though, a short walk further got you into a more peaceful zone.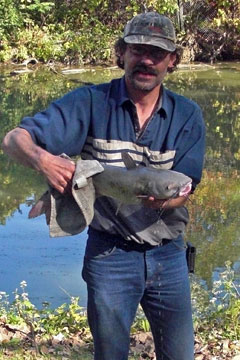 Most of the kids seemed to be having fun casting and reeling in their lures, but we didn't see anyone catch a fish until we got to a spot where the canal widens into a pool. Here a couple of dads and sons had better luck reeling in catfish.