From sweet corn to popcorn
First corn harvest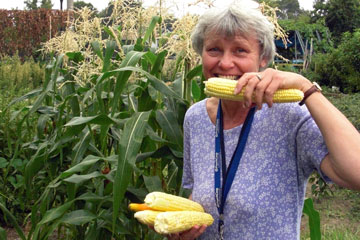 We picked the first of the corn that Joanne planted in the community garden yesterday. Disappointingly it wasn't as sweet and juicy as we expected. As corn on the cob it was just average.
On the other hand, I cut the kernels off two ears and used them in a vegetable ragout, with beans and onions; that turned out great. We'll probably use most of the corn for cooking and buy some to eat from Foote's or another local grower.
Old movie

We took advantage of the summer series at Playhouse Square and saw a 50s romantic comedy in the grand old Palace Theater. For five bucks you get to watch a classic film on the big screen. I was happy to see a good crowd; I'd guess 300-500 people enjoyed the movie.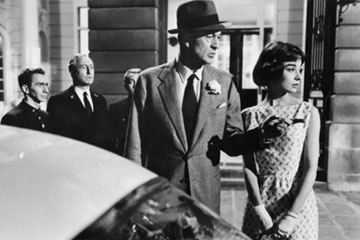 We saw a "photoplay" (as it was described in the opening credits) called Love In The Afternoon, with Gary Cooper and Audrey Hepburn.
It was made in 1957 but seemed older than that. Still, it was surprisingly funny, and sitting in a big fancy theater with lots of other people made it more fun.
This is what "going to the movies" used to be, before multiplexes and DVD players changed the way we watch movies.
New movie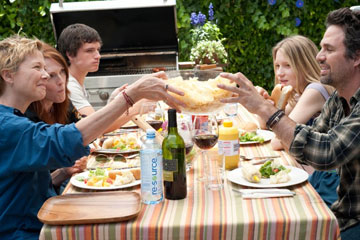 Yesterday we went to the Cedar-Lee for The Kids Are All Right, as modern a film as the other was dated. The story involves a family that just happens to be two teenaged kids with two lesbian moms. The kids decide to meet the sperm donor, their biological father.
Obviously bringing "Dad" into this picture causes all sorts of complications that threaten to tear the family apart.
It's a likeable film. The humor isn't laugh out loud funny (the film above was), but the story is interesting, the characters three-dimensional, and the acting good. Yes, it's another California film: the lifestyle on many levels couldn't be transplanted to the Midwest. Still, I enjoyed the time we spent with the moms and the kids.
---
Vacation update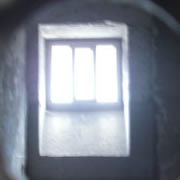 Just added:
Dublin, day 2: Trinity College, Book of Kells, Kilmainham Gaol, Irish food
— July 26, 2010