SEPTEMBER 23, 2010
Media Design in 3D
Today the Media Design groups had to bring in objects related to media design and arrange them into a 3D sculpture.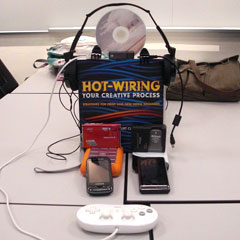 We got Media Man, entertaining us with Bob Marley's Three Little Birds ("Don't worry, 'bout a thing, cuz every little thing, gonna be alright")
---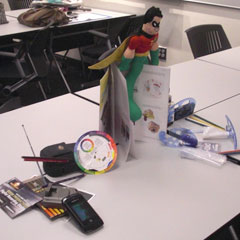 We had Robin holding court on top of traditional media tools like a color wheel, French curves, colored pencils, and a few digital gizmos.
---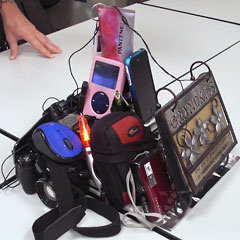 And finally we had a very digital, electronic pyramid accented by photos and hair gel (?). This one not only made noise, it lit up!