Retro look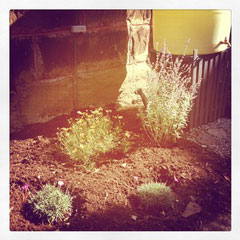 You can get the Instagram app for your smartphone and use one of its filters to make your pictures look old, like this shot of my rain barrel.
You'll be joining millions of users (80 million as of August 2012) who've taken hundreds of millions of pictures, most of them altered with one of Instagram's build-in filters.
Author Clive Thompson talks about the "rise of the filter culture" in Wired. He calls this the Instagram Effect.
Or...
Really retro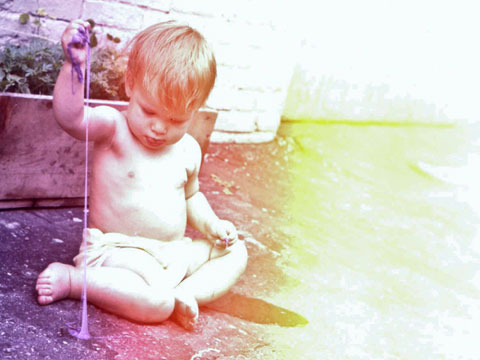 Or you can clean out your office and find an old metal box of slides.
Inside you might find something like a photo from 1972 of your daughter playing with a wad of gum stuck to the sidewalk.
No filter needed. Forty years have provided the nostalgic effect in more ways than one.
---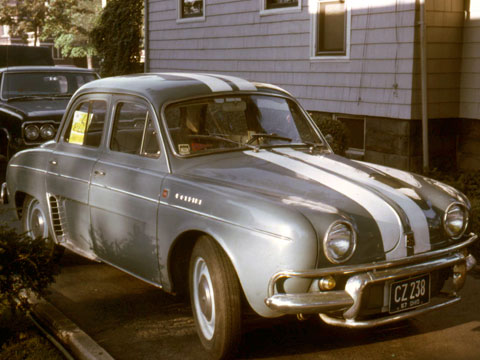 You might also find a picture of your old Renault Dauphine with its lovingly-applied white "contact paper" racing stripes.
Dad bought it for me to use when I was home from college over the summer. Then it had to go (note the "For Sale" sign in the back window).
---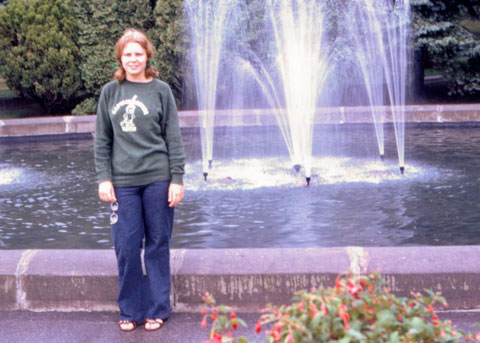 Or discover a photo of your achingly-young wife at Niagara Falls in 1970 a stop on your honeymoon trip to Cape Cod.
Top of page |