Found
It's everywhere, you just have to look. Words that have suffered the ravages of time and weather. Random combinations made by someone just trying to get it done. Creative flourishes sprayed under cover of darkness.
The Cleveland AIGA chapter announced How Culture Affects Typography with Nikki Villagomez. They asked people to send photos of typography that "represents the city of Cleveland." Since I've been walking city streets for years taking just this kind of pictures, I've had a great time looking through my iPhoto library for the best examples.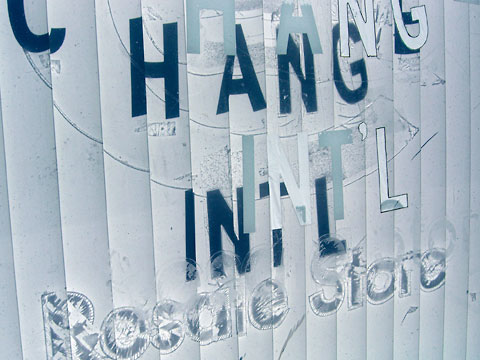 I sent in 15. Here are a few of my favorites.
The combination of glass and shadow on the vertical blinds in this store window make a beautiful pattern.
Notice that the "Resale Store" letters have been completely scraped off the glass. The glue residue still casts a near-perfect shadow image in gray rather than black.
Amazing.
---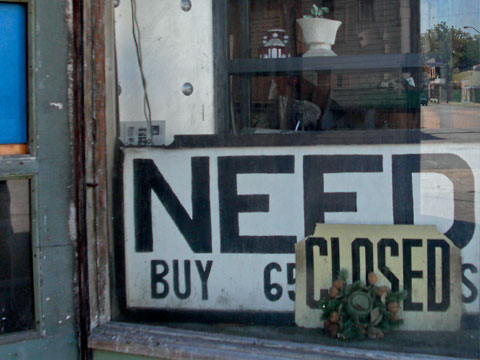 I'm not sure what's needed here, and I guess I'm not going to find out. On Lorain Avenue. The one above was also on Lorain, or maybe Madison.
---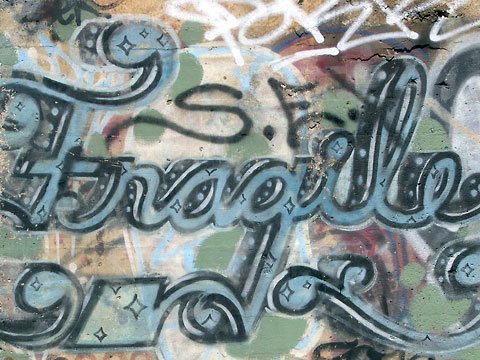 On a concrete wall in the Flats, a very nice script with interesting flourishes.
Top of page |