Pleasant evening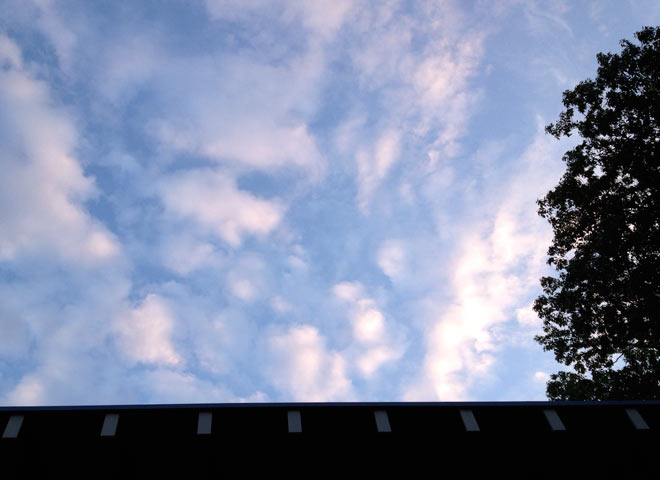 I did a lot of this at Cain Park: laid back and watched the clouds go by. That's the best part of getting lawn tickets. Well, that and the fact that they are half the price of the good seats inside.
We were there to hear Jackson Browne on a rare visit to Cleveland. We heard him for the first time at Blossom Music Center in 1980 and again years ago downtown at the Palace. When he finally took the stage at 9 pm, he played for nearly two hours.
It was the same old Jackson Browne,in both a good and a bad way. His warm familiar voice and easy-going manner made him seem like an old friend. He started with a couple of new songs which sounded a lot like his old ones. He sang a lot of old ones, often prompted by a request from the audience. It's hard to be critical of an artist who obviously cares about his audience.
The downside of staying in your comfort zone like this is that you don't get challenged by a new way of hearing/thinking. For an artist I think this is the difference between good and great. The great artists constantly try new approaches, often to the dismay of their fans. Bob Dylan went through many musical incarnations, winning and losing friends with each one.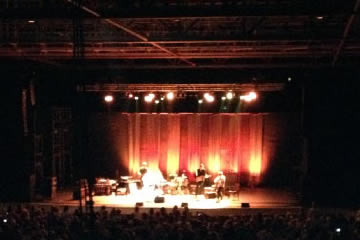 In 2009 we heard Dylan sing old hits in such a different way that at first you couldn't recognize them. A review of that concert points out that some people left early because of this. I loved it.
But not everyone can be Dylan, and Jackson Browne played a darn good concert. The encore, a kick-ass version of Take It Easy, couldn't have been better.
Top of page |