JUNE 29, 2009
Infographic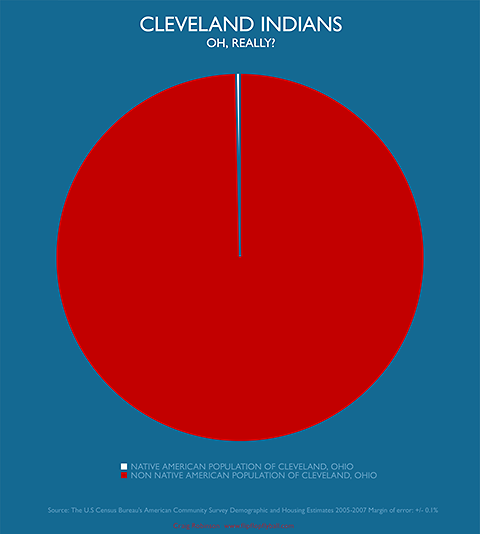 The Cleveland Indians baseball organization justifiably gets a lot of flak over its cartoon mascot Chief Wahoo. Native Americans and others find it racist and offensive.
This graphic, from the clever sports info website Flipflopflyball.com, makes a similar point in an understated but effective way.
On the website it's accompanied by nicely done graphics on stolen bases, ballpark comparisons, ticket prices and other factoids you never knew you cared about but might find interesting.
Cleveland comes off much better on the one called After Jackie, a chart that shows exactly when each major league team added an African-American player to its roster.
Jackie Robinson started things off in April 1947 with the Brooklyn Dodgers. Cleveland's Larry Doby followed just three months later. The longest bar in the chart belongs to the Boston Red Sox, who didn't add Pumpsie Green until July 1959.
Top | |