MAY 2, 2009
Spring blossoms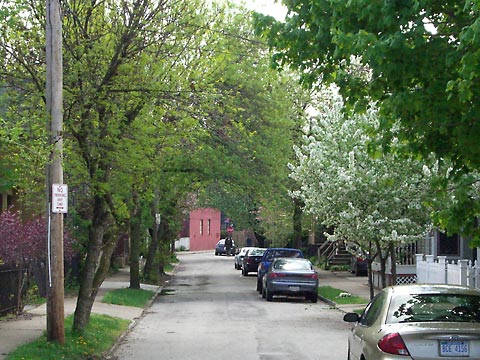 Spring is a great time of the year in Cleveland. All the ornamental fruit trees are in full bloom, lining the streets with color and texture.
This view looking south on West 31st, the street behind ours, is particularly inviting.
The narrowness of the street that sometimes makes it feel very congested now has the opposite effect. The canopy of trees forms an inviting archway leading down to Woodbine at the end. Nice day for a walk to the Market, or anywhere, really.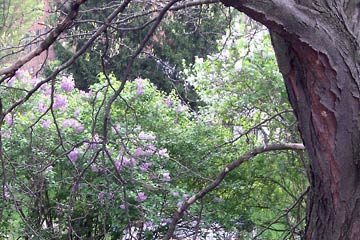 The view from our second floor deck off the bedroom is especially nice these mornings. White apple blossoms, pale lavender lilacs, and a pink crabapple stand out against the dark pines.
Top | |