MARCH 22, 2009
Mundane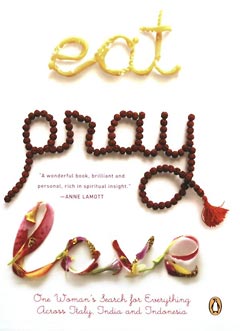 Original content of this page was inadvertently overwritten at the end of a long day. Sorry.
Mostly it was a mini-review of the book Eat, Pray, Love: One Woman's Search for Everything Across Italy, India and Indonesia
by Elizabeth Gilbert. If you look at the Amazon reviews you'll see that some people disliked it intensely. I liked it a lot. It took me far away from my own mundane life.
Top | |