JANUARY 21, 2009
DIY souvenir cards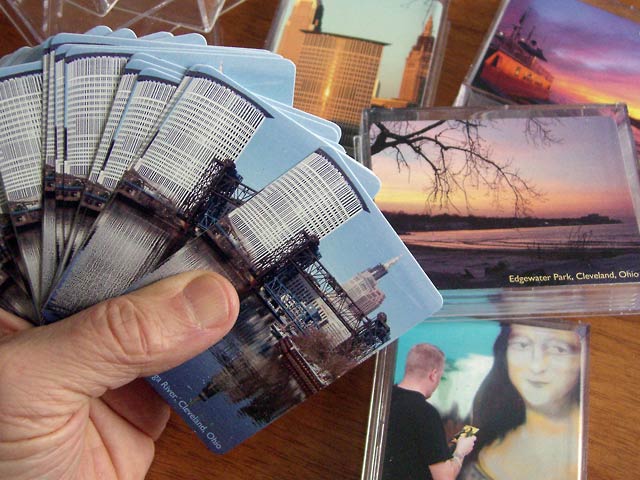 Less than a week ago I uploaded a small batch of photos to Shutterfly to take advantage of their half-price sale on playing cards and other gift items.
Yesterday the cards arrived via UPS, and today the refrigerator magnets arrived in the mail. So we've got our souvenir gifts of Cleveland all ready for when we travel and stay with people.
The cards look good, and they are packaged in an attractive clear plastic box that makes for a nice gift. I'm very satisfied with what you get for $10, but would be hard-pressed to fork over the regular $20 price for them. Fortunately half-price sales seem to happen with some regularity a couple of times a year. If you want to make your own cards, magnets, etc., I suggest you get on the email list and wait for a sale.
Top | |