MARCH 21, 2009
Behind the scenes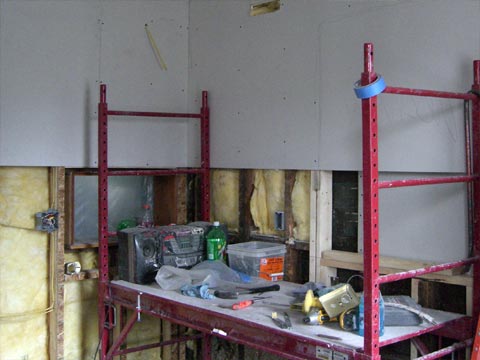 This shot shows the kitchen starting to shape up with the installation of drywall. What isn't obvious is how much work was done to get to this point.
After demolition there were lots of issues to deal with, from holes in the chimney (not seen at left in this photo) to framing and wiring problems from previous rehabs.
You can see the gray electrical boxes that will give the new kitchen plenty of safe electrical service. The walls have been made plumb and even, framing is in place for a large garden window to replace the small window over the sink, and insulation was added in the walls. Near the ceiling a new exhaust outlet is ready for the vented microwave that will be over the stove.
Top | |